ONE STOP GRANITE, MARBLE & SANDSTONE COUNTERTOPS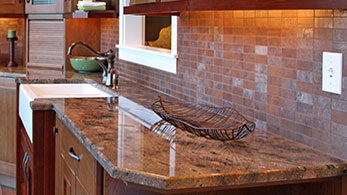 GRANITE
Granite is made from natural stone which means each slab is unique and beautiful. Granite surfaces are very durable and capable of lasting a very long time.
MARBLE
Marble is also made from natural stone giving each slab a unique and beautiful look. Marble comes in a variety of colors and options, the patterns are endless.
SANDSTONE
Sandstone is a manufactured stone that is engineered to look like natural rock, it can provide a custom and unique look when granite colors are limited.
ONE OF FINEST IN THE NATURAL STONE INDUSTRY
About Us
Saphire Marbles & Bldg. Mat. LLC is born from the rich experience of our manufacturing base in India since 1987 in the name of Shreeji Marmo & Granite Pvt. Ltd. We have built & maintained our reputation since 2003 in the UAE, for importing and distributing only the highest quality stone while providing clients with personalized, detailed attention in selecting the right material for their projects. Our materials are imported from around the world and over the years we've developed and nurtured strong relationships with stone suppliers, which enables us to hand-select and purchase only the best products from the world's foremost quarries.
We operate from an 80,000 sq. foot warehouse in Sharjah, where we maintain at all times sufficient quantities of natural stone materials to meet our customer demands at any point of time.
Why Choose Us
We have first hand purchasing at all quarries, with sourcing personally looked into by the management to ensure zero quality compromise.

We have state of art plant supplied by international machinery.

We are supplying our products globally and locally.

Our stockyards are amongst the largest in the country.

We provide the widest range of readily available material.

We have satisfied clients in all over the world.

We have our own cutting and processing plant.
Our Specialization
We have the largest range imported marble, granite, stone with maximum experience of cutting and finishing of marble stone. Our unbeatable quality along with biggest experienced team of workers supervisors and engineers deliver value products. The advance vision of future market trend and fashion makes the Saphire Marbles brand quiet unique. we have dream plan for individual house, complete township, big hotels, airports, shopping malls, IT centers, showrooms.To experience the quality and skill we invite you to visit Saphire Marbles.